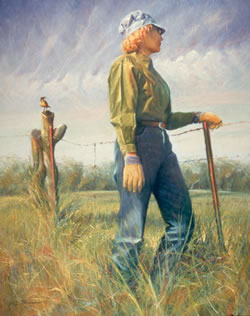 The Capitalist Free Market is a lie. The Market is 'free' but the people are slaves to it.
SWPE is committed to pursuing the grand policy of returning the land to the people and the people to the land. Urban decay is symptomatic of the decay of Capitalism. People are made to compete for space in cities. The little space they are allowed for themselves in the accommodation they are forced to pay excessively for, is inadequate. Capitalism denies the people the right to be self sufficient and to be able to work together with their neighbours to ensure that the essentials of life are made freely available for everyone.
A Socialist England would be an England in which there are no cities. The SWPE vision of a coming Socialist Republic is one in which everyone has a home and a plot of land. The ancient English measure of land which described the amount of land which could be farmed in a day by an individual (without modern machinery, using only natural methods) is an acre. An acre of land is the absolute minimum which must be allocated to every home. The size of each home must be enough for people to live in comfortably. Our proposal is that the return of the people to rural living is accomplished by completely overturning the march to urbanisation, which is a symptom of Capitalism.
SWPE would set the maximum occupancy of towns at 5,000 people, with the ideal being to gradually reduce this figure and make England a nation of self-sustaining and self-sufficient villages. Every home would have an acre of land attached to it for the production of food and would have enough rooms to house the entire family, but also would have workshops for the production of pottery or other crafts. Capitalism is an ideology which destroys freedom, making everyone dependent upon the 'free market' for survival. Socialism restores freedom by doing away with all forms of exploitation. The family which is self sufficient in food and has the ability to produce arts, crafts and other small goods for personal enjoyment or for trading through barter, is the family which is free. The SWPE banner contains a Sickle and a Sword, to emphasise that a return to nature is the key to the future. We go beyond the Marxist dogma of proletarianisation to a full commitment to a restoration of the peasantry as the backbone of the country.
Capitalists and advocates of city living argue that some people would not survive without cities. This is emotional argument with no anchor in reality. Capitalism forces people to compete for resources; Socialism redistributes resources so that the basics of life are provided free to all. Under Capitalist economies people have to pay for the privilege of having somewhere to live. Socialists state that having a place to live is a fundamental necessity and should be considered as equal to the right to food and water. Only under Capitalism can people be charged a local tax (in the UK, Council Tax) simply because they are not homeless.
SWPE demands that cities be demolished and replaced with new small towns comprised of an acre of land per household, with every house being far larger than any modern dwelling which the common working man and woman are now expected to live in, moreover each house (not apartment/flat) and attached piece of land being provided freely and subject to no taxes whatsoever. The new towns would be separated by vast tracts of open land which would be returned to nature, restoring the unity of land and people and people and wildlife.
Those who have no stomach for working their own land for a few hours per week (which is all that would be required, leaving the majority of time open to other uses which benefit the people and are entered into in a voluntary spirit of moral cooperation, including helping their fellow citizens who are unable to work their own land by virtue of health issues, disability or age), are welcome to leave the country and continue to exist as wage slaves and/or exploiters of others in unenlightened materialistic lands; at least until such times as people across the globe rise up and throw off the shackles of oppression thus making the exploitation of man by man a concept buried in the footnotes of history. Our Socialism bestows upon the people true freedom which comes from honest toil and the ability to provide for one's own and to cooperate with one's neighbours.
Food, Shelter and Water must be free to all, but not mere Shelter; everyone is entitled to a decent place to live with the ability to cultivate his or her own food, bartering with others to provide a variety of good and wholesome meals. Everyone is entitled to a space to work as a place of pleasure and leisure, providing an opportunity to learn new trades and to indulge in arts and crafts, whether for bartering with fellow artisans or just for pleasure. The myth is that Socialism is a system which forces people into hard labour and pointless economic servitude for the benefit of others; that is in reality a description of Capitalism and of fake socialisms which have betrayed the people no matter how articulate the rhetoric of those who promised the Earth and gave more of that which they feigned to oppose.
SWPE is not Reactionary, SWPE is Revolutionary. Join us and make our dream a reality!